Release of Perks & McGrath edited collection of contemporary guitar research. A wonderful project to be involved with (contributing a chapter on 'The Digital Fretboard) and design the cover)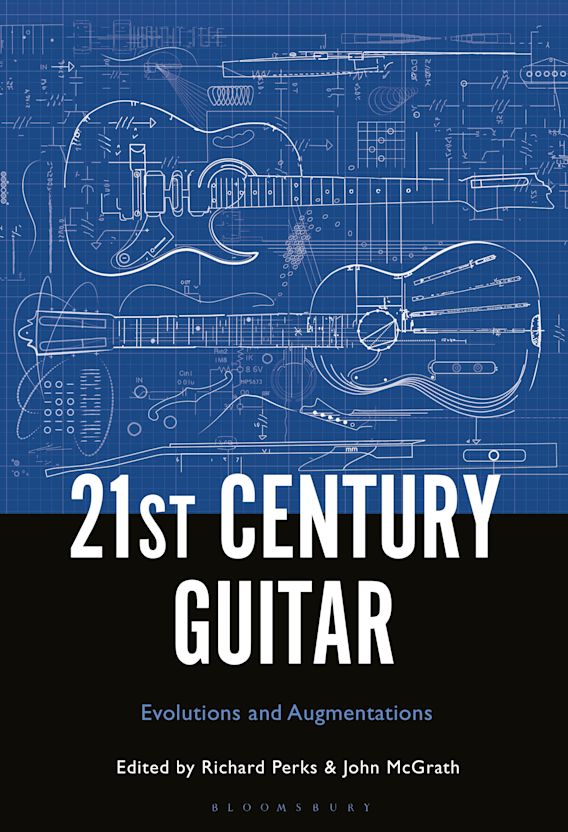 In the 21st Century, the guitar, as both a material object and tool for artistic expression, continues to be reimagined and reinvented. From simple adaptations or modifications made by performers themselves, to custom-made instruments commissioned to fulfil specific functions, to the mass production of new lines of commercially available instruments, the extant and emergent forms of this much-loved musical instrument vary perhaps more than ever before. As guitars sporting multiple necks, a greater number of strings, and additional frets become increasingly common, so too do those with reduced registers, fewer strings, and fretless fingerboards. Furthermore, as we approach the mark of the first quarter-century, the role of technology in relation to the guitar's protean nature is proving key, from the use of external effects units to synergies with computers and AR headsets. Such wide-ranging evolutions and augmentations of the guitar reflect the advancing creative and expressive needs of the modern guitarist and offer myriad new affordances.
21st Century Guitar examines the diverse physical manifestations of the guitar across the modern performative landscape through a series of essays and interviews. Academics, performers and dual-practitioners provide significant insights into the rich array of guitar-based performance practices emerging and thriving in this century, inviting a reassessment of the guitar's identity, physicality and sound-creating possibilities.
https://www.bloomsbury.com/uk/21st-century-guitar-9781501373305/