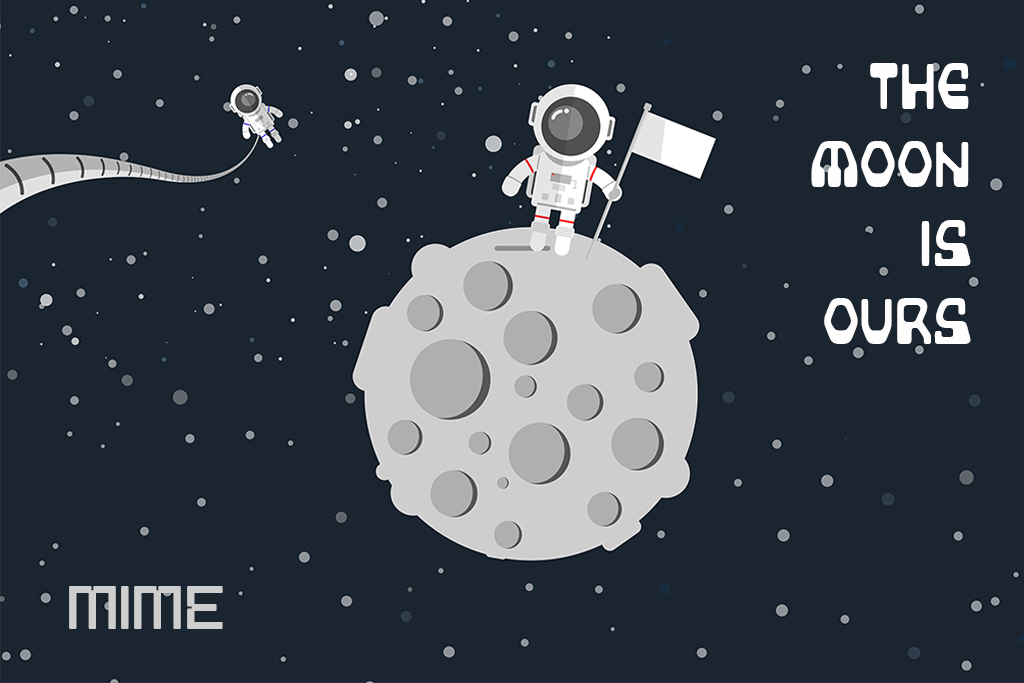 The Moon is Ours is an ongoing series of electric guitar-centred electronic pieces produced under the artist name MIME. The title comes from an auto-corrected and otherwise mundane text message, and this spirit of 'accidental profundity' as well as a naive retro-futurism resonates through the project. Pieces originate from joyful experimentation with eclectic technology, and these devices are purposefully employed to disrupt learned fretboard and composition mannerisms, and regain a child-like wonder in the music making process. Indeed, the artist name MIME itself reflects a layer of covert anonymity, and is also a contraction of my otherwise long and complex name, a simpler and unselfconscious version of my musical self. Tracks – after collaboration with some fine producer/composers like Nik Ammar – have been licensed globally by Sony Japan, Sony UK, MTV and Extreme Music. I neither promote nor much follow the tracks' afterlives, enjoying the sense and meaning of 'release', but occasionally they re-appear like a surprise visit from an old friend in a TV show or advert.
In this project, the studio forms a web around the guitar which is entangled in (sometimes ludicrous) networks of signal flows, triggers and emergent melodies. Customised, eclectic and reclaimed technologies are employed such as a custom String Splitter (turning the guitar into 6 distinct audio channels); MIDI pickups (allowing the guitar to integrate with synths and virtual instruments); a Moog guitar which can sustain and morph guitar notes indefinitely and receive input from synths. I built a fretboard remapping DeSousaphone – named after Jonathan De Sousa's concept of 'voluntary self-sabotage' (De Sousa 2017) – to divert familiar chord shapes and patterns. This relates closely to Kurt Rosenwinkel's use of unusual guitar tuning because "he knew too much" about what he was doing and "not hearing the music directly" (Rosenwinkel in De Sousa 2017, p.88). Some approaches are used not for expediency but for the amusement and silly joy in the process rather than the output, such as the guitar sample that was sent to the moon and back (a literal space echo) as part of Martine-Nicole Rojina's Sister Moon project; responsive studio lighting and projections; hidden codes in the music; or the use of BEEP commands from a refurbished 1982 ZX Spectrum. The outputs of such experimentations are entirely accessible and (demonstrably) commercial particularly after post-production. However they are unironic, uncynical and would never have been achieved without this 'digital self-sabotage' which disrupts 'too well known' compositional intentions and quiets the judging spectre, offering glimpses into realms of uncharted M-Space.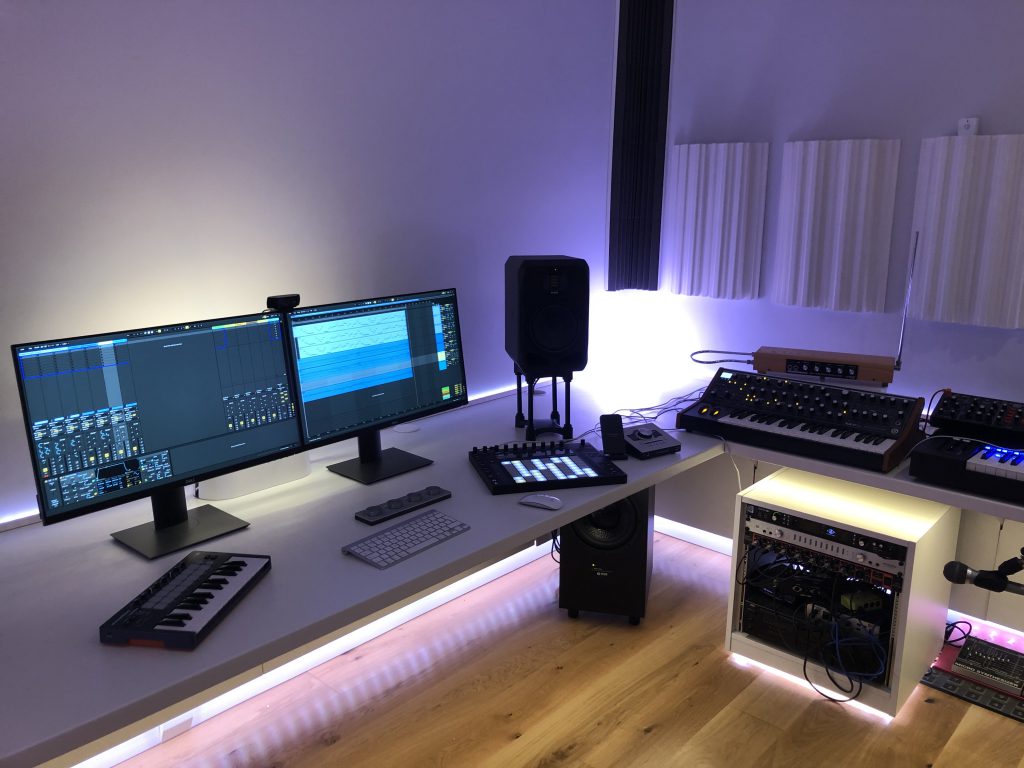 De Souza, J. (2017). Music at Hand: Instruments, Bodies, and Cognition. Oxford University Press.
(Visited 115 times, 1 visits today)